Landsiedel NLP Training → NLP Courses → NLP Experience Weekend

NLP Experience Weekend Online
Experience a Great NLP Weekend with a top trainer at the best price!
During this weekend you will experience NLP up close and personal, and you will see for yourself the possibilities it opens up. In the last 20 years we have accompanied more than 50.000 people with NLP in Germany and have seen great changes. Experience an intensive, top-class NLP-Weekend that can change your life.
Info

Comming soon... (About 15 hours live training)
Landsiedel NLP Training GmbH, very famous NLP brand
Entertaining NLP course to try out, experience or if necessary to repeat and apply
If you can't make it on exactly this weekend, then subscribe to our newsletter so that we can inform you about further dates, or start with one of our free NLP E-Books for now.
Further possibilities
Invest in YOURSELF and YOUR future: No more excuses! You want to do something for yourself again for ages? But you never find the time? Other things are always more important? You are sinking into mountains of work and still nothing is going on? Then now is the time to change something! Take time for YOU, the most important person in your life. Collect impulses and exchange ideas, develop yourself further and get to know methods and techniques that will put you on the road to personal success.
Cross your boundaries: Find your personal limits and exceed them. There is no limit! Learn how YOU can change your life and how your dreams can be turned into concrete goals and visions that you will achieve. Experience how you can influence and start your day positively with few but powerful questions before you even get up. Discover how you get access to all your skills and talents that you need for your personal development.
Rediscover yourself: Experience all this in a group of people who all want the same thing as you do. Try yourself, have fun, collect suggestions and ideas through a unique group dynamic and EXPERIENCE NLP and YOU very closely on our NLP experience weekend.
Compact and intense: The course takes place on a weekend. We always start at 10:00 a.m. and end on Saturday at 19:00 p.m. and on Sunday at 18:00 p.m. At some locations group activities take place on Saturday evening.
A lot of fun: We promise you that there will be a lot of laughter during the course. With us you can learn, experience and have fun and joy.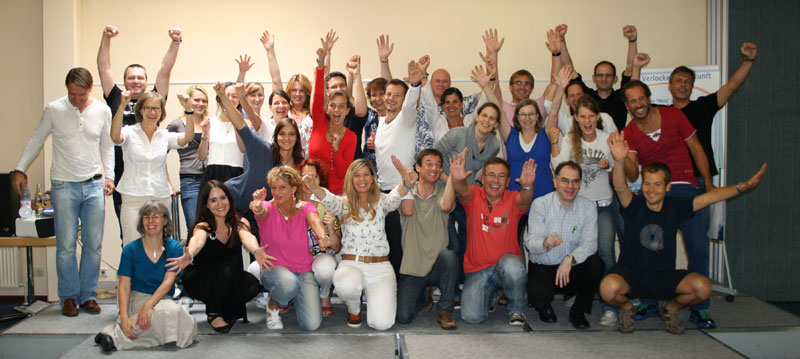 Content NLP Experience Weekend:
NLP change techniques: Take your life into your own hands and change bad habits. Develop the qualities of strong personalities and become the person you want to be.
Change dogmas: What do you think about love, happiness and success? Discover what has slowed you down on your path and prevented you from success. Learn to go your way with power.
Dreams and goals: It is your life - so design your life according to your goals, wishes and dreams! Learn how to achieve your goals with the Walt Disney strategy.
Energy, Resources and State Management: Learn how to build up a strong self-confidence and how to put yourself in resourceful states at any time. Experience your personal moment of excellence.
Transformation in everyday life: Wende NLP Apply NLP every day in small rituals in your everyday life and you will achieve more than you have ever believed. We show you how you can do this. NLP will transform your life
Location: Online
| | |
| --- | --- |
| 📍 | Online |
| 📅 | Coming soon... |
| 🕙 | Coming soon... |
Trainer-Portrait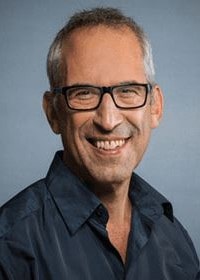 Location

You can attend the course from your home or from any other place. (Requirements: stable internet, webcam, microphone)
Trainer Evan Bortnick
The NLP trainer is Evan Bortnick. As NLP Teaching Trainer (DVNLP) he lives one to one according to the Landsiedel-NLP life motto: "Lifelong Learning! He has been studying and teaching NLP himself for more than 3 decades. Already during his career as an international opera soloist, the New Yorker studied constantly: functional vocal pedagogy, cranio-sacral work, psychological astrology - work with archetypes, family constellation system coaching, human design, yoga, meditation, to name a few. Also in the spirit of NLP, Evan always finds creative and playful ways to combine his various passions in coaching and courses for his clients and participants. For this reason he is booked for courses in voice coaching, presentation, mental training, performance training and leadership training at universities, training centres, institutes and companies.
Registration
Coming soon...